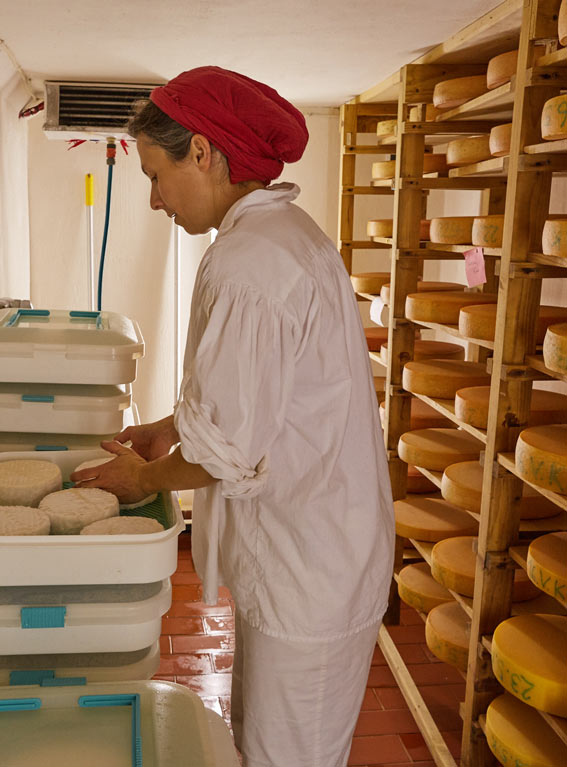 The social farming sector is an established sector in the Netherlands with more than 1250 care farms and an estimation of 35.000 participants that work on these farms (Elings, 2020). The sector has developed rapidly from 75 care farms in 1998 to 1250 in 2021. We see that the first care farms were mainly started by small-scale family farmers where the farmer's wife had a background in health care. Later, former health care workers who wanted to start their own care farm instead of working in an institution also joined. Looking further back in the past, before care farms became a concept, we see that farmers for idealistic reasons, opened their farms to vulnerable people just like it was common for people with a disability to work with farming families in the village. Also in the Netherlands around 1950's and 1960's we see an increase in therapeutic communities on farms. These communities often arose from a protest against the larger care institutions.
The reason why the social farming sector is so well-developed in the Netherlands may lie in the development of the agricultural sector. In the last century Dutch agriculture, like in the rest of Europe, has developed towards more intensive farming, with larger farms in order to remain economically profitable (Meerburg et al., 2009). However, some farmers did not agree with this direction. Small-scale farmers were looking for other ways to increase their income and looked for alternatives. Multifunctional agriculture and specific social farming was one of these options.
Hassink (2017) mentioned in his PhD thesis "Understanding Care Farming as a Swiftly Developing Sector in the Netherlands" that it was quite difficult for the farmers to choose a different direction than the majority who went for intensification. In addition, it was especially difficult for the care farmers because, as newcomers, they had to collaborate with other sectors and were new-comers to the health care field. As Hassink stated in his thesis: "They were pioneers who faced challenges like a lack of cognitive and socio-political legitimacy and a mismatch with financing structures in the health care sector" (Hassink, 2017, p.275-6). Like any other newcomers, care farmers needed to narrow the gap between the two sectors, building legitimacy and setting up a professional organization with a sustainable financing structure for care farm services (Hassink, 2017; Elings, 2020).
If we look at the development of the care farming sector in the Netherlands, we can identify a number of key milestones. First of all, there was the establishment of the National Support Centre in 1999. This support point was financed by both the Ministries of Agriculture and Health. The task of this Support Centre was to support existing and starting care farmers. It facilitated a website, a database and a quality system. The activities of the Support Centre ensured that care farms became better known and accepted within the regular health care system (Hassink, 2017). The Support Centre was financed both by the ministries of Agriculture and Health Care. The subsidy ended in 2002. In 2009, on the initiative of 16 regional social farming organisations, the Federation of Care Farmers was established. This Federation represents the interests of more than 850 care farmers and took over the services of the National Support Centre.        
The Federation paid a lot of attention to ensure the quality of the care services offered by social farmers. In 2000, the Support Centre made a quality system for this, which was subsequently refined several times.         In the latest revisions much emphasis was placed on the client's opinion and on how satisfied they are with their roles and tasks on the farm. In order to structurally use these surveys for quality improvement, a client satisfaction system has been introduced which monitors clients satisfaction each year on every member farm. If members meet the quality requirements, they receive the quality mark 'kwaliteit laat je zien'.
Next to the Support Centre and the Federation there were also some key milestones in the health care sector that positively influenced the social farming sector in the Netherlands. For instance with the introduction of the personal budget in 2003 clients could buy their own (day) care and this lead to an increased number of care farms. In addition, in 2005 the liberalization of long-term health care came into force, allowing care farmers or regional organisations of care farmers to receive their own AWBZ (General Law on Special Health Care Costs) recognition. With their own AWBZ recognition, care farmers can get a direct agreement with the government for providing care (Hassink, 2017; Elings, 2011). This made it easier for care farmers to work independently from other care organizations. From then on, there has also been increased engagement of more varied client groups that visit care farms and a rise in the number of care farms around cities. At first we can say that care farmers presented themselves as a counter-movement but their legitimacy in the health care sector increased by the specially developed quality system for care farms and the cooperation with regular care organizations (Hassink, 2017). At present, we can say that care farms are part of the regular health care landscape in the Netherlands.
Literature
Elings, M. (2020). Care Farming: Making a Meaningful Connection between Agriculture, Health Care and Society. In K. Zywert, & S. Quilley (Eds.), Health in the Anthropocene: Living Well on a Finite Planet (pp. 226-240). University of Toronto Press.
Elings, M. (2011). Effects of care farms: Scientific research on the benefits of care farms for clients. Wageningen: Taskforce Multifunctional Agriculture, Wageningen University & Research and Trimbos-institute (Netherlands Institute of Mental Health and Addiction). Retrieved from http://library.wur.nl/WebQuery/wurpubs/450976
Hassink, J. (2017). Understanding care farming as a swiftly developing sector in the Netherlands. (Doctoral dissertation). University of Amsterdam, Amsterdam
Meerburg, B. G., Korevaar, H., Haubenhofer, D. K., Blom-Zandstra, G., & van Keulen, H. 2009. The changing role of agriculture in Dutch society. Journal of Agricultural Science, 147, 511–21. https://doi.org/10.1017/S0021859609990049