Social farming in Czech Republic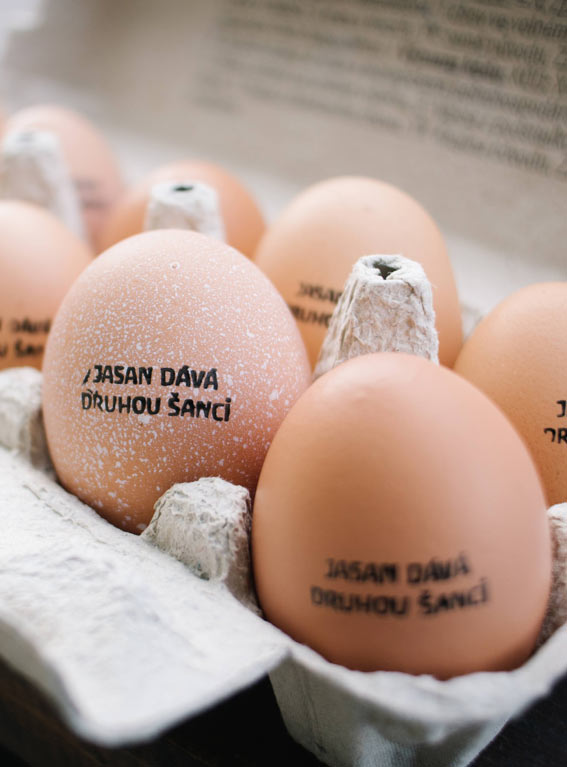 The historical context of farming systems in the Czech Republic
Social farming in the Czech Republic has been dynamically developing in recent years. It little by little restores social aspects of agriculture that fulfil the paradigm of multifunctionality in farming, despite the historical heritage of the communist era. From the end of the 19th century until WW II, Czech agriculture experienced a great wave of solidarity in the form of rural co-operatives. In that time, self-help and neighbourly seasonal aid within the co-operatives facilitated competitiveness toward larger agricultural enterprises and enabled better technical progress as well. The farming sector also played the important role of the most significant employer in rural areas. After WW II, the expropriation and collectivisation of land into large state-run co-operatives guided by the Soviet Union policy discontinued solidarity and democratic entrepreneurship within the agricultural area for a long time. Still in this period, agriculture became a refuge for people with low education or special needs. The first decades after gaining freedom in 1989 were affected by unclear restructuring and privatisation of co-operatives in the state´s possession. Also, the mainstream economic discourse influenced the situation in the sector where economic profit is often the only value. In this mainstream economic thinking, profit is prioritized over people, soil and sustainability as such. The sector has become highly professionalized and mechanized and has often disconnected from the needs of rural areas, rural people, and also people in need.
Number of social farms and their origin
Nowadays, there are about forty organisations involved in social farming in the Czech Republic, which signifies that several willing individuals are transforming this mainstream view towards more economically and ecologically sustainable, and socially cohesive practice. There are also several social services providers implementing basic characteristics of social farming (approximately 50) but their profile is closer to the horticultural therapy approach. In this perspective, it is possible to discern the following approaches and reasons for the development of social farms in the Czech Republic:
Most of the stakeholders in Czech social farming have learnt about social farming thanks to international projects;
Often, the development of social farming depends on active individuals coming from civil society, especially social services. To these social service providers, social farming is a valuable and alternative way of therapy;
Responsible farmers who adopt thoughts of social farming and are willing to help challenged people on their farms;
Finally, European structural funds play the role of a trigger in social farming, ESF also supports social entrepreneurship development in the longer term.
Aims of social farming in the Czech Republic
In most cases, social farming in the Czech Republic covers one to three of the following pillars focusing on:
Job opportunities created for vulnerable people from different target groups in regular or sheltered workplaces, with both financial contributions and support (e.g., wage contributions, mandatory benefits, etc.) as well as non-financial benefits (working with employment experts, identifying specific approaches, etc.);
A set of activities that are implemented to prepare people for integration into a regular or sheltered labour market. This pillar also includes a set of social interventions aimed at activation, social rehabilitation etc., intended for the clients whose integration in the labour market is minimal; these services are therapeutic;
One-off and long-term educational activities that are directly linked to agricultural setting and the rural environment. They aim to develop knowledge, skills, and the relationship to the countryside and nature. They seek to promote the viability of rural areas. They are mainly prepared for children, youth, seniors and the general public.
Organisational support of social farming in the Czech Republic
In 2015, the agenda of social farming gained particular prominence as a new opportunity for rural development. It is sheltered by the Ministry of Agriculture of the Czech Republic. An interdepartmental Working Committee on Social Farming consisting of representatives from the Ministry of Agriculture, the Ministry of Labour and Social Affairs, from the European Economic and Social Committee, representatives from the academic, non-profit and profit sector was established and has been meeting regularly since then. This Working Committee aims to promote the agenda of social farming and it finds specific programmes of support in different policy chapters.
In 2017, the National Association of Social Farming was established as a non-profit body for the connection, cooperation, and support of social farmers, academics, researchers in this area. The Association has about 30 full members and offers several services in education, advisory services, financing, publishing activities etc.
At the end of 2017 so-called Thematic Working Group on Social Farming was founded as a temporary solution for a similar purpose as the Committee but on the regional level. It terminated its activity in 2021.
Education in social farming in the Czech Republic
In 2015, the very first lifelong education course on social farming was accredited by the Ministry of Labour and Social Affairs and has been taught at Jabok – Academy of social pedagogy and theology in Prague. Long-term cooperation exists between Caritas, College of Social Work in Olomouc and Dutch care farms. The students of Caritas may go for an internship to these farms. Social farming is discussed in the seminars on social economy and social entrepreneurship at the Faulty of Humanities, Charles University in Prague. The topic of social farming regularly emerges in the bachelor study programme Agroecology at the University of South Bohemia in České Budějovice, as an issue within the courses of Basics of social farming, Entrepreneurship in social farming and Development of a social farm. The course Social farming is also part of the MSc. study programme Multifunctional farming (taught in the English language). Further, social farming is presented within courses of multifunctional agriculture, landscape ecology or regional development at the University of South Bohemia in České Budějovice. In the past, separate courses were offered at the Czech University of Life Sciences in Prague (Faculty of Management), Mendel University in Brno (Faculty of Landscape Ecology), or Charles University in Prague (Faculty of Humanities).
Web site: www.socialni-zemedelstvi.cz